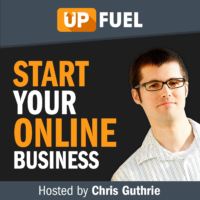 Audio clip: Adobe Flash Player (version 9 or above) is required to play this audio clip. Download the latest version here. You also need to have JavaScript enabled in your browser.
The tenth podcast episode is now live on iTunes. In this podcast episode I talk to you about my goals from 2011, where I failed and how I'm changing things in 2012. I also cover the three pillars of my business I'll be working on in 2012 and discussing the strategies I'll be employing to accomplish my goals in 2012 and how you can apply those strategies to your own business.
Hope you enjoy this podcast and have a great start to 2012. The next episode will be back with guests soon. I'll be sharing my specific goals for 2012 in a follow up written blog post later this week.
Enjoy the show!
Items Discussed In This Episode:

2011 Wrap Up
Outsourcing Reactive Work
Income Fluctuations In 2011
2012 Three Pillars Of Business Focus
Building Websites
Buying Websites
Software/Information Products

How To Get The Podcast:
Subscribe to the podcast on iTunes or via RSS to get future episodes automatically
Download the podcast MP3 here (Right Click + Save As)
When You're Done Listening To The Podcast Review It
When you're done listening please leave me an honest rating or review on iTunes – I really appreciate it and it helps to get more people to listen to the podcast. Currently each podcast episode receives well over 5,000 downloads and I'd love to get that up to 10,000+ downloads!
Let's Have An Awesome 2012!