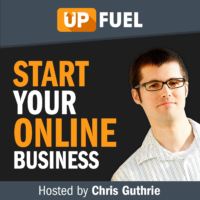 Audio clip: Adobe Flash Player (version 9 or above) is required to play this audio clip. Download the latest version here. You also need to have JavaScript enabled in your browser.
The eleventh podcast episode is now live on iTunes. In this podcast episode I speak with Spencer Haws from NichePursuits.com about how he built and manages a portfolio of over 200 websites.
Spencer earns thousands of dollars from Adsense with his niche websites and I'm sure you'll learn a lot of great advice from him during this podcast.
After a few month's hiatus the podcast is now back (I'll explain the hiatus in a future blog post.)
Update: Shortly after publishing this podcast Spencer got banned from Adsense! I'll be addressing this in a future blog post…
Items Discussed In This Episode:

Google Adsense
Long Tail Pro
Unique Article Wizard
Build My Rank
TextBroker
Niche Website Theme
Niche Pursuits

How To Get The Podcast:
Subscribe to the podcast on iTunes or via RSS to get future episodes automatically
Download the podcast MP3 here (Right Click + Save As)
When You're Done Listening To The Podcast Please Review It
When you're done listening please leave me an honest rating or review on iTunes – I really appreciate it and it helps to get more people to listen to the podcast. Currently each podcast episode receives well over 7,000 downloads and I'd love to get that up to 10,000+ downloads!