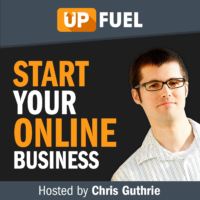 Audio clip: Adobe Flash Player (version 9 or above) is required to play this audio clip. Download the latest version here. You also need to have JavaScript enabled in your browser.
Podcast episode number 12 is now live on iTunes. In this podcast episode I speak with Ty Cohen who I met at a conference in North Carolina earlier this year. We were at dinner in a large group and I got to talking with Ty and he told me his story about his success with Kindle and I had to get him onto the podcast to tell me more.
Ty currently generates over $35,000 per month selling Kindle books! This is yet another great method to build additional income with.
Items Discussed In This Episode:

Lulu
Amazon Advantage
Amazon Kindle
Where To hire writers:
– Freelancer.com
– Odesk.com
– vworker.com
– guru.com
3 Most Important Elements In Selling A Book
Best Price To Sell Books At
How To Publish On Kindle:
Kindle Direct Publishing

I'll be updating those interested on my progress with making money with Kindle books via the above link as well as giving your more information about how Ty drives such large numbers on the Kindle.
How To Get The Podcast:
Subscribe to the podcast on iTunes or via RSS to get future episodes automatically
Download the podcast MP3 here (Right Click + Save As)
When You're Done Listening To The Podcast Please Review It
When you're done listening please leave me an honest rating or review on iTunes – I really appreciate it and it helps to get more people to listen to the podcast. Currently each podcast episode receives well over 10,000 downloads and I'd love to get that up to 15,000+ downloads!