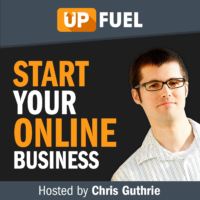 Audio clip: Adobe Flash Player (version 9 or above) is required to play this audio clip. Download the latest version here. You also need to have JavaScript enabled in your browser.
Podcast episode number 13 is now live on iTunes. In this podcast episode I speak with Justin Cooke and Joe Magnotti from AdsenseFlippers.com. I've known Justin and Joe for about a year now and they have a very interesting business model around building niche websites with the help of their team of outsourcers and then reselling those websites on both Flippa and more recently on their blog.
There is a lot of great info on this podcast and Justin and Joe represent the first pair of business partners I've interviewed at the same time. I'm sure you'll pick up some great tips when you listen to this podcast.
Items Discussed In This Episode:

Adsense Flippers
Formula they use to help decide which niche to go into:
Exact match search x cpc x .01 = 10 or better
Example: 500 exact match keyword searches x $2 CPC x .01 = 10
(Listen to the podcast for more context behind these numbers)
Buy sites from Adsense Flippers
Flippa
Old websites sold by Adsense Flippers
Niche Site Gold
How To Get The Podcast:
Subscribe to the podcast on iTunes or via RSS to get future episodes automatically
Download the podcast MP3 here (Right Click + Save As)
When You're Done Listening To The Podcast Please Review It
When you're done listening please leave me an honest rating or review on iTunes – I really appreciate it and it helps to get more people to listen to the podcast. Currently each podcast episode receives well over 10,000 downloads and I'd love to get that up to 15,000+ downloads!