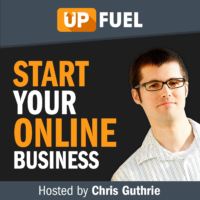 Audio clip: Adobe Flash Player (version 9 or above) is required to play this audio clip. Download the latest version here. You also need to have JavaScript enabled in your browser.
Podcast episode number 14 is now live on iTunes. In this podcast episode I go over a survey I conducted to determine if my readers and customers were more interested in niche or authority websites and subsequently provide my own analysis between the two options and explain which direction I'm heading with my business model.
The results of the survey are in line with what I expected to see, but you'll have to listen to the episode to find out what people are most interested in.
Items Discussed In This Episode:
Niche Websites
For the purposes of this podcast and to provide clarity overall. My definition of a niche website is one with 5 to 20 articles written (or outsourced) for a quickly built website that primarily targets one keyword. That keyword is typically used in the domain name as well.
Authority Websites
Higher quality websites that require more on going content creation or maintenance. These websites are designed to be the best in their niche by differentiating in one or multiple ways from their competitors. For example I built an authority site and sold it in a six figure deal see details here: "How I sold a website for six figures"
Niche Authority Websites
Niche websites that are built with more in mind than a single keyword, quick content creation and a gaming of Google's search engines. These websites don't require as frequent updates but embody many of the qualities found in authority websites such as high quality content, design etc but don't typically require on going content creation and maintenance.
Google Algorithm Update History via SEOmoz
AdsenseFlippers exact match domain update
Niche Pursuits results from the exact match domain update
How to buy websites – real life example mentioned in podcast
How To Get The Podcast:
Subscribe to the podcast on iTunes or via RSS to get future episodes automatically
Download the podcast MP3 here (Right Click + Save As)
When You're Done Listening To The Podcast Please Review It
When you're done listening please leave me an honest rating or review on iTunes – I really appreciate it and it helps to get more people to listen to the podcast. Currently each podcast episode receives well over 10,000 downloads and I'd love to get that up to 15,000+ downloads!