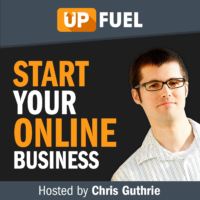 Audio clip: Adobe Flash Player (version 9 or above) is required to play this audio clip. Download the latest version here. You also need to have JavaScript enabled in your browser.
Podcast episode number 15 is now live on iTunes. In this podcast episode I interview Josh Dorkin founder of BiggerPockets.com – a real estate community website with over 110,000 members. His community also receives over 500,000 unique visitors per month.
But it's not all about big membership numbers and traffic for Josh, instead it's about the community. In this interview Josh shares the successes and failures he's experienced from working on BiggerPockets.com for over 8 and a half years! There are great lessons to be had here so listen in.
Items Discussed In This Episode:
BiggerPockets.com
How first failing at real estate investing served as the inspiration for this website
How to stand out in a sea of competition
How to monetize a community with over 500,000 unique visitors per month
Why BiggerPockets sends an email out on Sundays
How to get over 30 writers to blog for free
Why paying for ads isn't worth it for community websites
My BiggerPockets Profile <- Just getting started with real estate investing...
How To Get The Podcast:
Subscribe to the podcast on iTunes or via RSS to get future episodes automatically
Download the podcast MP3 here (Right Click + Save As)
When You're Done Listening To The Podcast Please Review It
When you're done listening please leave me an honest rating or review on iTunes – I really appreciate it and it helps to get more people to listen to the podcast. Currently each podcast episode receives well over 10,000 downloads and I'd love to get that up to 15,000+ downloads!