Audio clip: Adobe Flash Player (version 9 or above) is required to play this audio clip. Download the latest version here. You also need to have JavaScript enabled in your browser.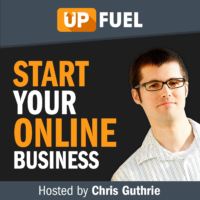 In this episode I speak with Russell Brunson about how he used information products to help build a $30+ million per year SaaS company – ClickFunnels.
I originally found out about ClickFunnels when I bought a book called Dotcom Secrets after clicking an ad on Facebook to check it out. That got me into the world of ClickFunnels, I went to the Funnel Hacking Live event in early 2017 and most recently got Russell's new book Expert Secrets (get it here for free – just pay shipping).
Whenever I speak to someone that's been building online businesses for as long as Russell has there are a lot of directions we can take the conversation. We were able to cover a lot of ground this episode and I constantly found myself nodding my head in agreement when he talked about some of his earlier mistakes. You do not want to miss this episode.
Episode 2 is now live on iTunes and you can download the podcast MP3 here (Right Click + Save As).
Resources Mentioned In This Episode
– ClickFunnels
– Dotcom Secrets
– Expert Secrets (Get this one right now – just launched)
How To Get The Podcast:
Subscribe to the podcast on iTunes
Download the podcast MP3 here (Right Click + Save As)
Disclosure: I am an independent ClickFunnels Affiliate, not an employee. I receive referral payments from ClickFunnels. The opinions expressed here are my own and are not official statements of ClickFunnels or its parent company, Etison LLC.