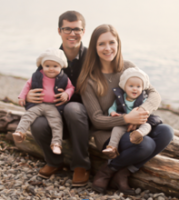 2014 was another record year for the businesses I'm involved in which I'll get to later in this post, but by far the most exciting part of the year came early on Jan 5th, 2014 when my wife gave birth to our twin daughters Hope and Everly. I'd like to start this year end review with personal wins and then go into the business side.
Personal Wins In 2014:
My wife and I struggled for years trying to get pregnant (something that a surprising number of other couples face as well).
Ultimately the long journey eventually lead to to two different doctors and several rounds of in vitro fertilization. We finally found success with Pacific Northwest Fertility and I'm very thankful that something – anything – finally worked.
Most couples that struggle with infertility do so in silence, so I wanted to briefly touch on that and if you're reading this and are going through the same struggle please do reach out to friends and family. It will help.
Now that we have twin newborns how do I work from home?
I've worked from home ever since I got fired from my job over 5 years ago, so going into 2014 with the extra responsibility of helping to care for two newborns was a big challenge. We intentionally purchased a home well below our means back in late 2012, but it's easy to see how an office far away from the rest of the house is something I'd like if I want to continue working from home. I did come up with a solution though.
Here's how I did it…
Noise Isolating Headphones:
Yes. That simple.
There is a big difference between noise cancelling headphones where they can filter out the same continual noise that comes when you're sitting on an airplane vs crying babies which varies in frequency and intensity (won't be blocked out).
Noise isolating headphones help to physically block out other sounds which makes them perfect for blocking out crying babies. When combined with the finest Ronald Jenkees, Blackmill, Lindsey Sterling, Ratatat and other beat focused music Pandora has to offer I was far less distracted than when I wasn't using headphones.
I bought these V-MODA headphones for under $150
My long term plan is to create true separation between work and personal life
I'd like to be able to walk out of my office and into the house where I physically can't work. When we move to our next house, I'm going to build an external office like this: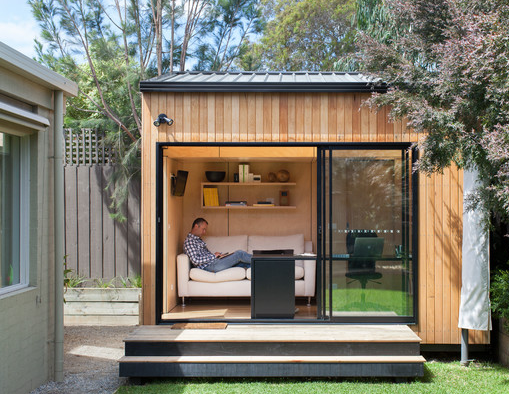 Ever since I saw one of these I've been obsessed with them. I may not be able to wait until we move to buy an office like this, so if we find one that is portable I may buy early. Suggestions for a Washington resident? Plenty of fantastic ideas here by the way.
Personal Investing Wins And Plans:
I'm going to stick with WealthFront for my retirement account and will bring my 2014 SEP IRA contributions up to the max of $52,000 for the year (this value is capped based on a percentage of your income).
I've also enjoyed using Personal Capital to monitor the growth of my investments. Awesome free tool that's very similar to Mint.
In 2015 or 2016 I'd like to buy my first real estate investment, but instead of starting off with a rental house I'd like to go straight for an apartment complex. Call me crazy, but in part because my wife is a very large Dave Ramsey fan (he advocates against borrowing money), I'll most likely need to buy all or at the very least most of the apartment in cash.
Target purchase price would be under $1MM. Before making a purchase like this I'm going to have to significantly increase my commercial real estate knowledge. I've learned a lot listening to the Bigger Pockets podcast from my friends Josh and Brandon, but I need to connect with some larger real estate investors (perhaps via trading my online knowledge for their real estate knowledge).
Anyone out there? Let me know.
You may ask why bother with real estate if you're doing well online? Easy. Diversification.
Amazon Business Wrap Up
I started one new business of selling physical products on Amazon in mid 2014 and besides the $1K blog case study, it's the only business I share my income results from (the others I have partners involved or just simply don't feel comfortable sharing). It's been going very well so far and I expect this business to be a large driver of new revenue in 2015.
I'll publish my December income report later, but here are my total sales for the five months of sales in 2014 from just one product:
I'm launching more products in January or February at the latest (I've already done the down payment on the inventory).
2015 Amazon Business Goal
My goal is $100,000 per month revenue with at least 40% profit margins. I'm confident that I'll have at least one $100,000 month in 2015 and continual growth throughout the 2015 year. December 2014 was $20,000 which puts me 20% of the way there with only one product.
What do you think will happen when I have a dozen, two dozen or more products? I'm excited to find out.
Amazon Mastermind Wrap Up

We had 47 members join our mastermind group in early 2014 and 119 join our mastermind group in late 2014. A lot of our members are selling on Amazon, but I don't have concrete numbers on precisely how many there are because unless someone specifically takes a screenshot and posts it in our group we won't know if they're selling.
For example, last week a member of our private mastermind group posted his stats in December (they are not typical) and while I knew he was selling on Amazon I had no idea just how fantastically well he was doing because this was literally the first report he posted despite joining the group at the same time I started earlier in 2014.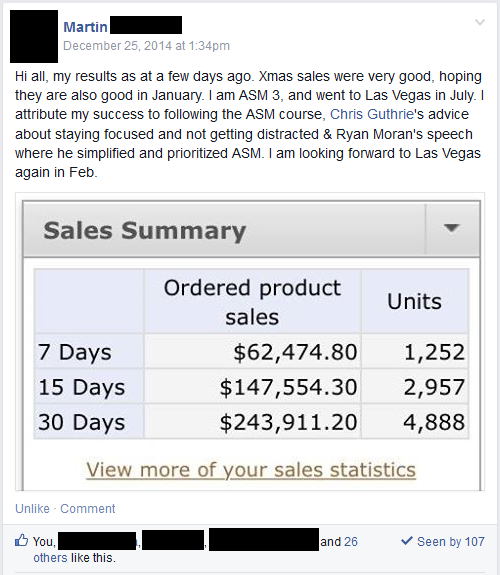 Boo yah. Amazon has huge potential. ASM is referencing the Amazing Selling Machine course that he, and I and Brian have all learned from.
Relevant podcast episode here and here.
I'm looking forward to seeing Martin again at our live event in February (one of the bonuses we do for our mastermind is a one day live event for just our group which takes place the day before the ASM live event).
It's very personally rewarding to have played a hand in helping other entrepreneurs start and grow their Amazon businesses in 2014. I'm looking forward to doing this again in 2015.
If you're interested in joining our mastermind you can join the wait list here
2015 Amazon Mastermind Goal
The goal is 400 new members for the year.
That number is actually a bit low, but that's because we will most likely cap our mastermind group unless I can bring on another Amazon coach or two because it's a massively significant time investment to run the group, answer private messages and questions in our Facebook group, run our bonus webinars, create our exclusive software tools, book a venue and organize an entire event etc.
Amazon Software Business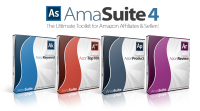 The Amazon software business right now consists of only one primary product – AmaSuite Apps (which is actually a set of four software programs for Mac / Windows) all designed to help you identify products worth selling on Amazon, generate keywords for your listings, ad campaigns and get your first reviews. The software can also help Amazon affiliates as well.
The software has been around since March 2012 and our 4th version is the best yet. We offered early release access to people on our email lists in December 2014, but it's not currently for sale to the public. It will be available by February 2015 at the latest.
2015 will be the best year yet for AmaSuite and I plan on launching other Amazon software tools that help sellers as well. One tool is already in the works.
2015 AmaSuite Goal
I won't be sharing a revenue number goal publicly, but am tracking this internally (I have another business partner in this project)
WordPress Software Business

The WordPress software business was the one area that we didn't do as well as I had hoped to, but we are hiring more developers in 2015 to help ramp up our production. We will be releasing more WordPress plugins that help you generate more revenue from your website (e.g. EasyAzon), drive more traffic and generate more leads in 2015.
Most likely we're going to focus in on more narrow areas in WordPress to simply be the best in those areas sort of like how we've already done with EasyAzon. I'm 100% confident we have the best WordPress Amazon plugin on the market.
2015 WordPress Goal
I won't be sharing a revenue number goal publicly, but am tracking this internally (I have another business partner in this project)
$1K Blog Case Study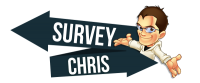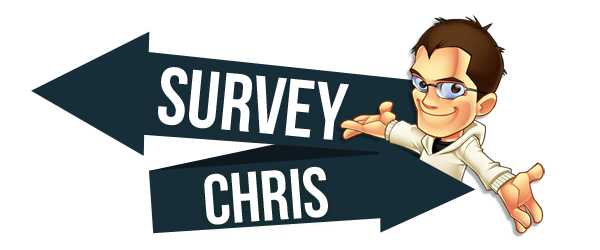 We stopped posting regular case study updates in part because of how busy we were with the other businesses, but this case study has quietly become a success as well.
The original premise was to show how to build a blog that generates at least $1,000+ per month in profit by following the simple formula of putting information out into the market in a way that differentiates yourself from the competition.
In the online survey space, no one was writing about the survey companies from the perspective of which ones actually paid you and were worth trying. All of the other sites were just giving the best reviews to the companies that offered the highest affiliate payouts.
By focusing on what actually works in this space, the site has grown pretty well and in December 2014 it reached $1,424.75 in earnings.
Are taking online surveys the best way to make money online?
No of course not.
But there are people interested in this information so providing a resource that is better than what is currently on the market (as in truthfully showing which companies are actually worth signing up for instead of which ones pay the best commission) was an obvious differentiating point.
It took a bit longer than I anticipated to reach the goal, but the site should continue to grow. We'll discuss this formula in more detail in a future blog post and most likely a free course updated for 2015 on how you can follow the same steps.
2015 $1K Blog Goal
I'd like SurveyChris to hit consistent $4,000 per month income in 2015.
Business Wins In 2014
I mentioned this in the beginning, but the various businesses I'm involved in either as the sole owner or as a partner have collectively provided another record breaking year (5 in a row now). I remain ever the optimist – you have to be when you're an entrepreneur – and I'm counting on 2015 being considerably larger.
There are a few other activities that generate revenue that I haven't discussed (e.g. Kindle, buying and selling websites etc but I don't have specific goals for those in 2015).
I spoke at an event in October 2014 and that was a lot of fun, but besides our own event in February I'm not sure if I'll be speaking at any other conferences in 2015. It's a ton of work to create and prepare a speech. I will likely focus my efforts on growing businesses, but I do enjoy making in person connections.
How I split up my already thin time: "Know Your Rate"
2014 was the Know Your Rate year for me (how much my time is worth). I quickly discovered that with my extra time spent helping out with twin daughters I was years overdue on hiring my first "real employee" – Casey. I prefer to call him an apprentice. His directive is simple:
Help us generate more revenue
He is able to do a lot of the tasks I had to manage before and free up my time to work on the activities that are the most important. I know Casey will eventually want to do his own business, but I would like him to stay with us so we'll see how that goes in 2015.
How to "Know Your Rate"

This is a simple exercise.
Take your total pay and divide it by 2,080 if you work a 40 hour work week:
$1,000,000 earnings / 2080 hours = $480.77 per hour.
$500,000 earnings / 2080 hours = $240.38 per hour
$100,000 earnings / 2080 hours = $48.07 per hour
$50,000 earnings / 2080 hours = $24.04 per hour
Any activity that generates your business more money than your rate is what you should focus as much of your time on. Any activity that generates you less money than your rate is what you should try to pass off to others.
It really is that simple.
I know exactly what my time is worth and as we head into 2015 I'm still doing some activities that are below my rate, so I will most likely be hiring a few more full time apprentices before the end of the year to free up more time.
Overall 2014 Assessment
The year was a massive success. To go from no kids for years to starting right off with twins was quite an adjustment for a work from home entrepreneur, but to be able to do that and still grow the businesses over last year was fantastic.
I believe 2015 will continue the trend and ultimately I'd like to write more blog posts and publish more solo podcast episodes. The amount that I write on my blog pales in comparison to all of what goes on behind the scenes to grow these businesses.
Let me know what you think of my wrap up and goals for 2015.